Custom Software for Custom Manufacturers
Web-based MRP production management solution for manufacturers of custom and semi-custom products
CRM
Contact and Vendor Management
Track new Leads with follow up dates and next action items
Custom Tag system for generating unique reports
Low-clutter UI unlike those "other guys"
Inventory Management
Automatic live updates of onhand quantities based on current allocations
Going paperless is nothing to fear, save hundreds, if not thousands of man hours
Barcoding, RFIDs, and EDI integration customized for your needs
Production Scheduling
Intelligent auto-scheduling based on time, employee availability, and current order load
Allocates based on scheduled dates and workstation processes
Fully integrate your schedule with every area of SlimApps
Employee Timeclock
Never ask what job is next again – queued job list for easy lookup of tasks
Aligns with automatic production scheduling to provide top-down integration — from Manager to Floor Staff
Reporting
Display data is needed to enable you to make critical business decisions
Reports are customizable – enable automatic emailing when thresholds are hit
Quickly see upcoming shipdates to prevent missed deliveries
See what areas of your business need to be optimized and improved upon
Custom Product Builder
Reduce duplicate product entries
Unique attribute system to allow rapidly built products that scales with your product line
Multiple sizes and colors? Forget multiple SKUs, this is the future of Custom Manufacturing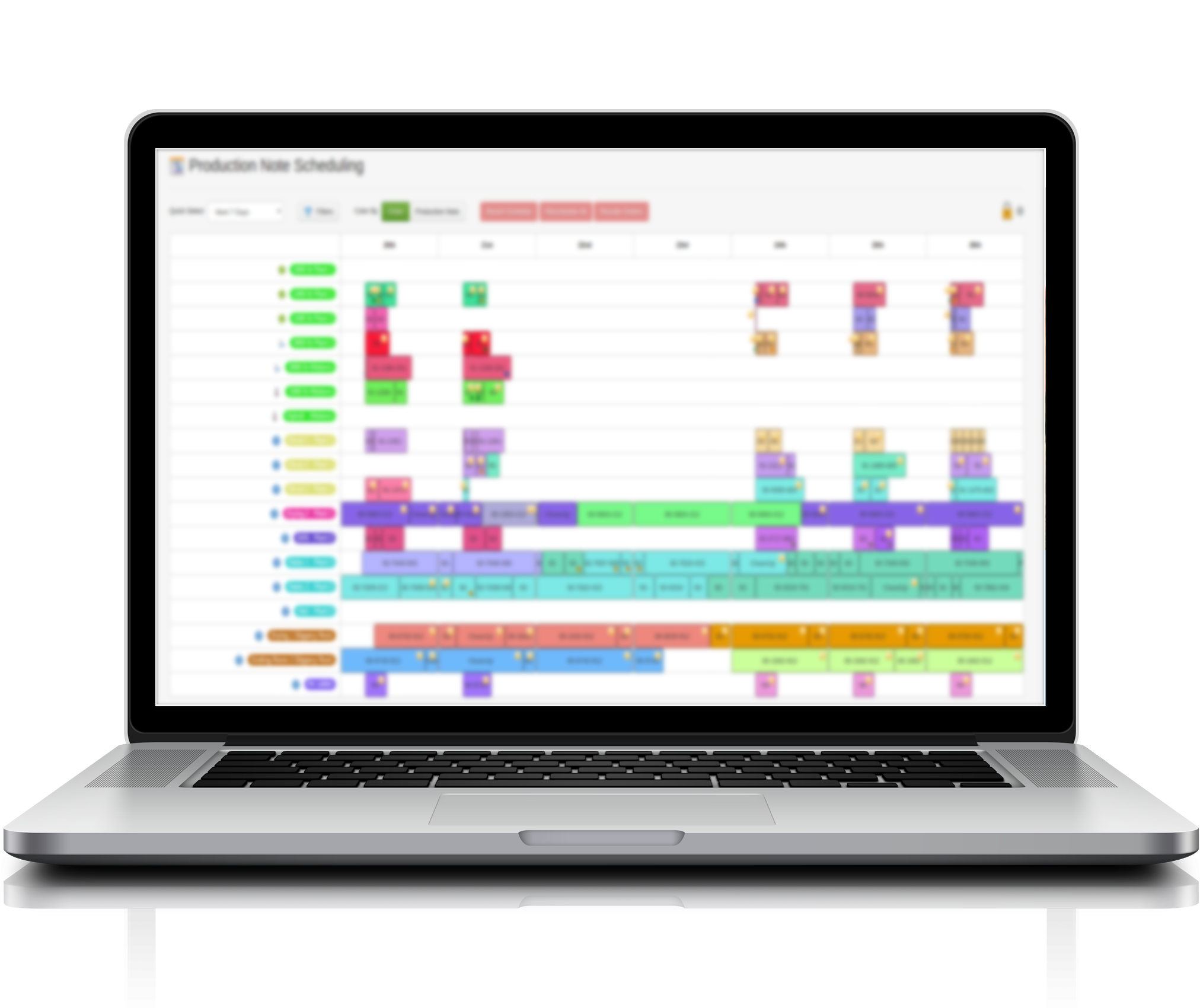 Employee work center assignment
Uses employee shift times and availability
Automatically prioritizes jobs based on ship date and other variables
Coulee Techlink Inc & SlimApps
Our company set out to create the best tech solutions for production management in the world — bringing unmatched customer service with innovative solutions to a changing technical environment. Having a decade of manufacturing and business experience coupled with passion for solutions that are easy to use, we set out to help businesses simplify complicated data management problems. Our hope is to bring big data to small businesses.
Almost a decade later, that vision and passion has birthed our solution. SlimApps helps companies easily and effectively move data from the production floor to the executive branch with as few clicks and interactions as possible. As our clients find new or more effective ways of moving that data we customize the software to become even more efficient.
Our long term goal is to spread the good word of SlimApps and help even more companies escape the monotonous drudgery of slow, bloated processes and outdated software — becoming a change agent to empower businesses to 'Upgrade from Ordinary.'
CONTACT
Is your software too complicated? Contact us to schedule a free meeting to see if we can help SlimPlify your business.